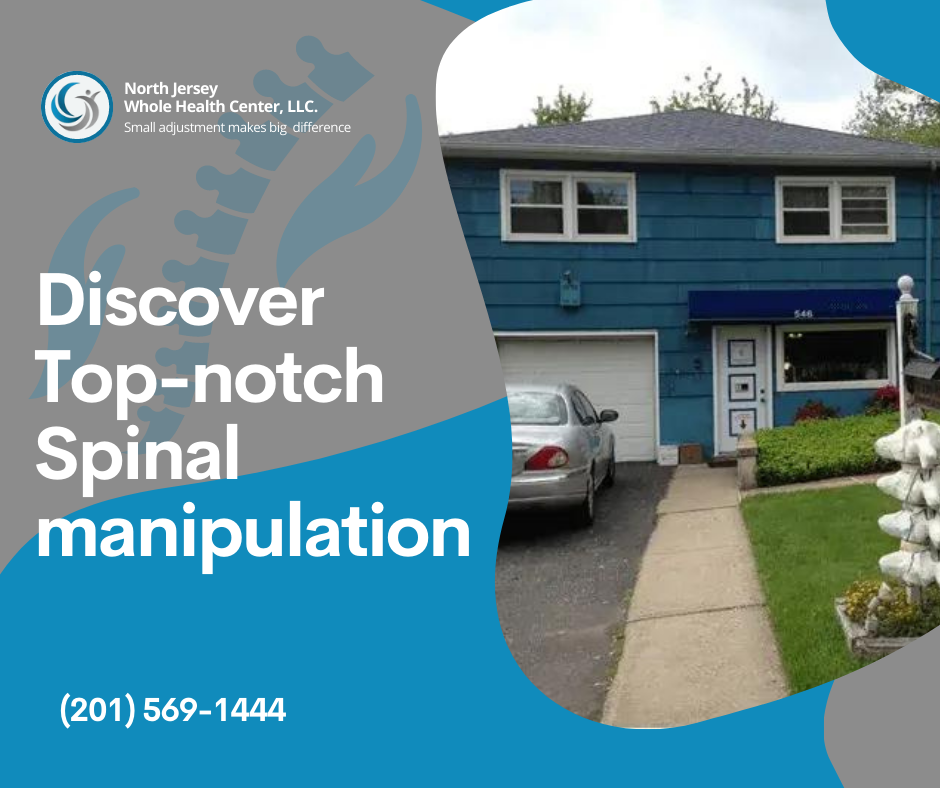 Introduction:
Welcome to our blog series, where we delve into the world of chiropractic care and highlight the exceptional benefits of top-notch chiropractic spinal manipulation right here in North Jersey. If you're seeking natural and effective solutions for pain relief, improved mobility, and overall well-being, you've come to the right place.
Understanding Chiropractic Spinal Manipulation: In this first blog post, we'll explore the fundamentals of chiropractic spinal manipulation. Learn how skilled chiropractors use gentle and precise adjustments to realign the spine, relieve pressure on nerves and promote the body's natural healing process. Discover why this non-invasive technique has become a preferred choice for many seeking lasting pain relief.
Advantages of Choosing Top-Notch Chiropractic Care: Why settle for anything less than the best when it comes to your health? In this blog, we'll discuss the advantages of opting for top-notch chiropractic care in North Jersey. From experienced chiropractors to state-of-the-art facilities, we leave no stone unturned in providing you with a premium chiropractic experience.
Conditions That Benefit from Top-Notch Chiropractic Spinal Manipulation: Chiropractic care goes beyond addressing back pain. In this blog post, we'll shed light on various conditions that can benefit from top-notch chiropractic spinal manipulation. Whether you suffer from migraines, sciatica, or even digestive issues, you might be surprised by how chiropractic care can enhance your overall health and well-being.
Personalized Approach to Healing: Our North Jersey Chiropractic Clinic: At our North Jersey clinic, we take pride in offering a personalized approach to healing. In this blog, we'll take you behind the scenes and showcase how our chiropractors tailor treatment plans to suit individual needs. From comprehensive assessments to customized adjustments, you'll see why our patients consider us their partners in health.
Conclusion for top-notch chiropractic:
We hope you've enjoyed this blog series on top-notch chiropractic spinal manipulation in North Jersey. Our commitment to your health and well-being drives us to provide the highest standards of care. If you're ready to experience the transformative benefits of chiropractic care, schedule an appointment with our expert team today. Stay tuned for more informative content and tips on leading a pain-free and vibrant life!
Read more blogs or call us (201) 569-1444