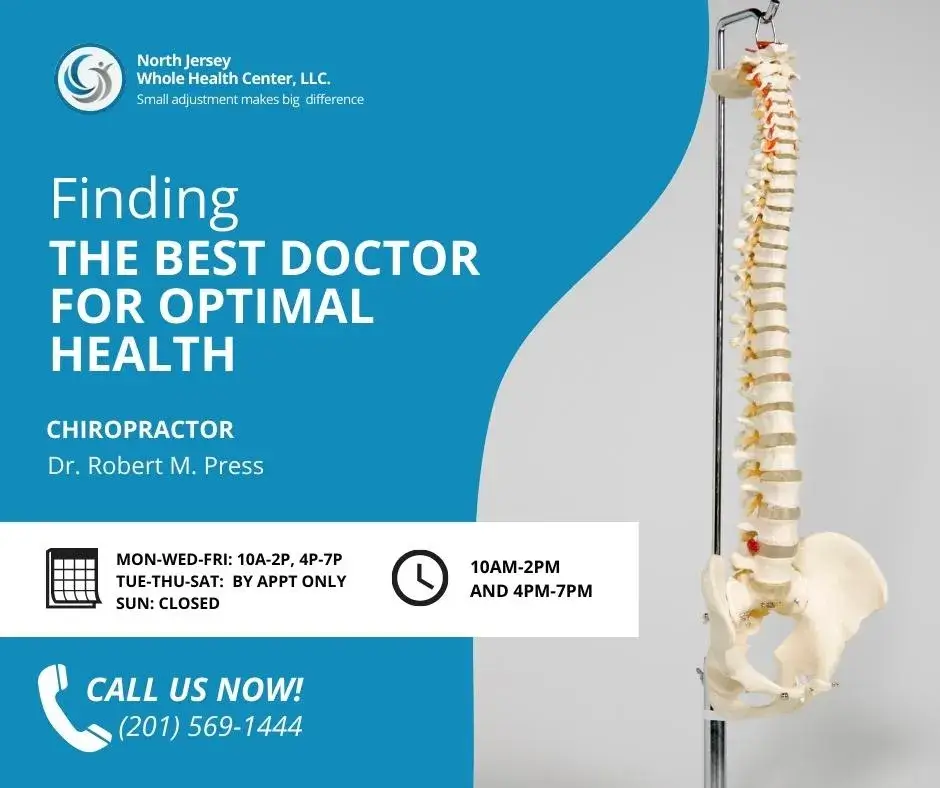 When it comes to your health and well-being, choosing the right chiropractor can make a huge difference in your life. If you're looking for an experienced and skilled chiropractor, look no further than Dr. Robert Press and Dr. Erik Geleta. With their knowledge, compassionate care, and dedication to their patients, Drs. Press and Geleta stand out as extraordinary in the chiropractic field. In this blog post, we will explore the reasons to select Drs. Press and Geleta as your chiropractors.
Extensive Experience and Expertise: Dr. Robert Press and Dr. Erik Geleta bring a wealth of knowledge to their chiropractic practice. With years of commitment to their careers within the field of chiropractic, they have honed their abilities and developed numerous therapy techniques. Drs. Press and Geleta stay up to date on the latest scientific advancements in chiropractic care and constantly expands their expertise to offer their patients the highest quality of care.
One of the standout characteristics of Drs. Robert Press and Erik Geleta are their dedication to giving personalized care to every patient. They are aware that each person is unique and calls for a custom treatment plan to suit their particular health needs. They take the time to listen to their patients, thoroughly assess their situations, and produce custom treatment plans that address the root causes of their problems.

Comprehensive Range of Services: Dr. Robert Press and Dr. Erik Geleta offer a complete range of chiropractic services to cater to a huge variety of situations. From spinal manipulations to corrective exercise and lifestyle advice, they employ diverse strategies to optimize your fitness and well-being. Whether you're looking for treatment for back or neck pain, or seeking to improve your posture or nutrition, Dr. Press and Dr. Geleta have the information and capabilities to help you achieve your goals.
Patient-Centered Care and Communication: Drs. Press and Geleta prioritize building strong relationships with their patients primarily based on consent, respect, and powerful communication. They take the time to thoroughly provide an explanation for every step of the treatment plan, making sure that their patients are fully informed and empowered to make educated choices about their health. Dr. Press and Dr. Geleta actively listen to their patient's

concerns, answering any questions they may have and imparting expertise at every point in their chiropractic journey.
Positive Patient Feedback and Testimonials: The success of any healthcare expert may be measured by the outcome of their patient's care. Drs. Robert Press and Erik Geleta have garnered numerous positive reviews and testimonials from their patients, highlighting the effectiveness of their treatment, their compassionate nature, and the positive impact they have had on their lives. These remarks serve as a testament to their determination to offer great care.
When it comes to deciding on a chiropractor who prioritizes your well-being, and patient-centered care, look no further than Dr. Robert Press and Dr. Erik Geleta. With their personalized technique, comprehensive range of offerings, and desire for patient satisfaction, Drs. Press and Geleta are the chiropractors you should consider. Make the selection for top-quality healthcare and trust your well-being to the hands of Dr. Robert Press and Dr. Erik Geleta.