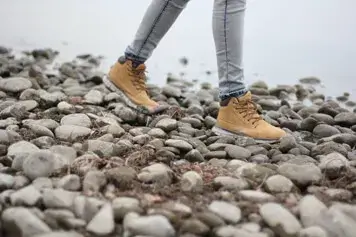 I attended a seminar yesterday on chronic inflammation and the development of injury and disease. The presenter, the very entertaining and informative Dr. David Seaman, was talking about how getting on a plane from Florida to New Jersey really messed up his schedule. He was discussing how he didn't have enough time to exercise like he normally does. Then he made a really good point – He said that he did some push-ups, sit-ups, and squats anyway. Although he didn't do as many as he normally does, he explained that doing 50 squats is infinitely better than doing none, and even 25 is still better than none.
After the seminar yesterday, I was tired, but I resolved to do some exercise anyway. I got in the pool and swam a few laps. Afterward, I felt like I'd accomplished something. My point here is that even if you have time to do a little exercise, it's better than doing none at all. So, get out and move your body. Go walk the dog, skip rope, swim a few laps, or ride a bike. Your health will thank you later.
Yours in health,
Dr. Robert Press
Chiropractic Physician
Welcome to North Jersey Whole Health Center, LLC we offer services such as Chiropractic Manipulative Therapy, Gait Scan Technology, Nutritional Medicine, Orthotics and Supports, Phonophoresis, Physical Examinations, Physiotherapy.
Read more of our blogs.